Ed Tech Professional Development Sessions with Dr. Monica Burns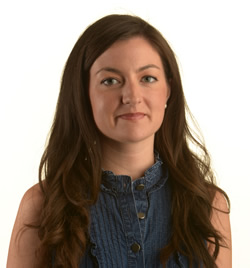 We invite you to join Dr. Monica Burns for two free educational technology professional development sessions on Friday, April 28, from 8:30 a.m. to 12:30 p.m. in the Ewing Room of the University of Delaware Perkins Student Center. If you are looking to integrate technology or expand on your technology use in your classroom, Dr. Burns will inspire you with tips and project ideas. Dr. Burns, a UD elementary teacher education (ETE) alumna, is a curriculum and educational technology consultant, Apple Distinguished Educator, and founder of ClassTechTips.com. She will present the following sessions:
1-2-3 Easy Drag & Drop Website Creator for Teachers and Students
Want to create a class website but not sure where to start? Learn how to design a website with the totally free Adobe Spark tools for iPads and Chromebooks. No experience in HTML or coding is necessary, just bring a device to this session and you will leave with your own class website and ideas for student projects.
Movie-Making on iPads and Chromebooks: Simple Steps for Getting Started
Making a movie just got easier! Learn how to use the free, BYOD-friendly Spark Video to make movies. Students can use this tool on iPads, Chromebooks, or any web-browser. Dr. Monica Burns will share easy steps for setting up K-12 students with success as they record their voice, add images and video clips, text and icons to their creation.
To register, visit http://www.oet.udel.edu/register. Refreshments will be provided. Parking is available in the garage adjacent to the Perkins Student Center.
This entry was posted in OET.