Office of Educational Technology
One Phish, Two Phish, Three Phish
Last week, Information Technologies (IT), in cooperation with the Department of Homeland Security, sent phishing email messages to 7,300 full- and part-time University employees to raise cybersecurity awareness. Each employee received one of three messages that offered either Google Apps upgrades, employee discounts, or a reset of network access. To gauge response to the emails, IT did not inform anyone, including college IT staff, beforehand of the messages. We are happy to report that many CEHD faculty and staff passed the test and wrote to OET to report these phishes or to ask if they were legitimate. However, approximately 25 percent of University employees clicked on a link in one of the phishing messages, according to IT.
A phish is an email message that tricks you into providing personal information or into downloading malware by clicking on a link or visiting a site. Responding to a phish can compromise the security of your personal information and data on your computer and the network. As described by IT, there were a few signs that identified these three recent messages as phishes.
If you receive a phishing email, do not click on any of the links.   It is best to delete the email and then delete the email again from your deleted items folder. If you have questions about any email you receive, contact us.
Similar exercises may be in our future. In collaboration with college IT staff, IT will plan more cybersecurity training, as announced in UDaily.
WordPress Users Group for July
Who visits your website? How long do they stay on a page? Where are they from? Join us for our next WordPress users group meeting on Wednesday, July 15, from 12-1 p.m. in 205 WHL to find out.  We will be joined by Chris Leonard of IT's Client Support & Services (CS&S) who will discuss Google Analytics. Learn how Google Analytics analyzes the traffic on your CEHD WordPress site so that you can know and expand your audience. Refreshments will be available.
Changing Jobs or Leaving UD?
If you change departments, retire, or otherwise leave the University, contact OET to review your technology needs, at least two weeks in advance of your departure. This will give us time to review your needs, to request and verify changes in services such as email and file permissions, to configure devices, and to work with your current colleagues to assign any new file permissions.
Only current University employees can have an Exchange email account, due to the licensing agreement with Microsoft. If you are an Exchange user who leaves the University, you can request to have a file of your email that we will provide, with your supervisor's approval. For Exchange users who retire, we will migrate your mail to Google Apps.
If you use Google Apps, and you are retiring or are a University alum who graduated after January 2010, you will keep your Google Apps account after you leave the University.
All others will have their access to Google Apps email removed soon after their departure from UD. Google handles Google Apps account deactivation, so an exact timeframe is not known. In this case, it is best to plan that you will have access to Google Apps email only through your last day of employment.
KACE
We need your help! A program called KACE from Dell is installed on your computer to automatically update non-Microsoft software such as Firefox and Adobe Acrobat. In order for KACE to work, your computer has to connect to the Internet. If your computer is at home or at another off-campus location, it also needs to connect to the Virtual Private Network (VPN). We would appreciate it, if you could connect your computer to your available network at least monthly, and leave it on for at least an hour so that it receives its updates. After updates apply, your computer reports to our server that it is up to date. If your computer doesn't check in, we will contact you to reinstall KACE. It is important that all CEHD computers check in with KACE regularly, to secure your data against any software vulnerabilities. Your assistance will help keep our computers and servers secure.
Secure UD Training
Have you completed your Secure UD training? The University offers a series of information security videos, reissued for 2015, to help us learn how to protect our data and guard against threats and vulnerabilities. Secure UD includes 19 mandatory videos on topics such as data security, privacy, the cloud, and encryption and 25 recommended videos on topics such as social networks, wireless security, and working remotely. A short quiz follows each video, and some videos link to other UD resources on the subject. A few staff members have found that the training takes approximately 1-2 hours to complete. You will receive a completion certificate via email, after you watch the mandatory videos and take the short quizzes.
SMART Notebook Training
Summer is almost here and now's your chance to learn SMART Notebook. SMART Notebook software is used by many educators to create interactive lessons for their students. Although optimally designed for use in combination with a SMART Board, SMART Notebook can be used independently as well. Explore how you can create engaging, interactive, and collaborative presentations with SMART Notebook, and learn about the new features in the latest release, SMART Notebook Advantage, version 15.  Contact OET to set up your training for an individual or a group.
Accessibility: Closed Captioning on YouTube
Video is playing an increasingly important role in online courses and in marketing services but not all of our intended audiences may have access to our videos. Captioning allows those who do not have access to audio the ability to access content. Whether a person has a hearing impairment, is learning to read, speaks another language, or is in a noisy environment, captions allow him or her to interpret the audio and to interact with the content. Although adding captions can take time, it increases our capacity to reach a larger audience.
YouTube, one of the most popular sites for posting videos, provides step-by-step instructions on how to use its built-in feature to add closed captioning. Closed captioning may be turned off by a viewer; whereas, open captioning is always on. Many CEHD faculty and staff use Camtasia to produce their videos before uploading to YouTube or a learning management system such as Canvas or Sakai. Camtasia also offers the ability to add closed captions manually, through a script, through a prepared caption file from a third-party provider, or through a speech-to-text feature that automatically generates captioning. If you have questions about how to include captions in your videos, contact OET.
Educational App of the Month: QR Code Creators
Quick response (QR) Codes are barcode images that are useful for connecting to audio files, text files, and web sites. In the classroom, students can scan QR codes for fast access to information, saving time and paper. Depending on how they are used, QR codes promote authentic learning and can provide differentiation.
There are many ways to use QR codes in college, elementary, or preschool classrooms. For example, instead of having students copy web addresses, have your students scan QR codes in a PowerPoint to link to other resources, on books to read book revi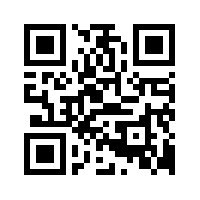 ews, at learning or identification stations throughout a classroom, or to gather information or images for a digital storytelling project.
To create a QR code, you will need a QR code creator such as QR Stuff or QR Code Generator. Google's link shortener will also create a QR code, if you click the accompanying details link. These code creators will either allow you to download the QR code or to right-click on it and choose "save picture as".
To use or scan a QR code, you will need a device with a camera, such as your smart phone, iPad, or a computer webcam; software that reads it; and access to the Internet via a web browser. Many apps are available in the iTunes Store (iOS) or Google Play store (Android) that read QR codes. Search for QR code reader or scanner.